The well-being of people — whether our workforce, partners or stakeholders — is essential to the success of our business and at the core of all we do.
We are deeply committed to efforts that allow us to engage and build trusting relationships with the people most impacted by our operations. The programs and progress described reflect our commitment to empower our own workforce and the people in our host communities to thrive today and into the future. Our efforts, which are focused on protecting and supporting our workforce, host communities and Indigenous Peoples, also aim to support future resilience in a changing world.
OUR APPROACH
Safety is a core company value and is foundational to our sustainability approach. Our highest priority is the health, safety and well-being of our employees, contractors, suppliers and the communities where we operate. We believe that health and safety considerations are integral to, and fundamental for, all other functions in our organization and we understand that the health and safety of our workforce is critical to our operational success and efficiency and ultimately to our ability to deliver long-term value to our stakeholders.
We strive to achieve zero workplace fatalities, high-risk incidents, injuries and occupational illnesses by creating a safe and healthy workplace. This includes providing the training, tools and resources needed so our workforce can identify risks and consistently apply effective controls. We share information and key learnings about potentially fatal events, high-risk near misses and best practices throughout the company, and we engage with industry peers outside the organization to learn and continuously improve our health and safety performance.
In 2021, we continued to integrate our Safe Production Matters strategy into our operations globally. This strategy is focused on fatality prevention and continuous improvement by using robust management systems, empowering safe work behaviors and strengthening our safety culture. Our principal focus is on the prevention of fatalities and high-risk incidents, which we seek to manage by leveraging technology to support the efficiency of safe work practices in the field and data driven decision making in combination with behavioral science principles.
Other key focus areas include the elimination of systemic root causes of incidents, especially those that potentially could lead to recurrence; increasing verification of corrective actions over time; and applying lessons across the company globally. During the year, we continued our work to provide operational leaders with timely and transparent information to support and encourage quality safety discussions with employees in the field.
Policies & Programs
Safety and Health Policy — States our commitments, processes and management systems to meet our health and safety objectives.
Contractor Health, Safety and Environment Manual — Defines the expectations and requirements for contractors working at our operations.
Occupational Health and Safety Management System — Provides the framework for managing risks and compliance obligations. In 2021, we completed certification of our system in accordance with the new ISO 45001 Health and Safety Management System, which requires third-party site-level verification of requirements, with a goal to prevent fatalities and reduce incidents.
Operational leadership teams own our safety performance and is supported by our Vice President of Health and Safety who oversees our safety programs across the organization, including implementation of our strategy and company-wide initiatives, safety management systems and safety audit programs, and incident investigations. Executive management receives safety performance reports regularly, including reviews of high-risk, potentially fatal and fatal incidents, and we present and discuss all fatal incident investigations with the Corporate Responsibility Committee and the Board. In the event of a fatality, executive management and the Corporate Responsibility Committee is notified immediately. The Corporate Responsibility Committee provides input on the overall direction of FCX's health and safety programs and reviews safety statistics, trends and incident reports.
---
To learn more, please see our 2021 ANNUAL REPORT ON SUSTAINABILITY
---
OUR APPROACH
FCX believes that our people are the foundation of our success and a competitive advantage. Our ability to successfully recruit, retain, develop and advance talented employees is paramount. We focus on attracting and retaining talented people by offering quality employment with fair and equitable compensation and benefits, as well as with opportunities for professional development and growth. We prioritize a highly engaged, agile workforce and, in addition to safety, we aim to support the overall health and well-being of our workforce by providing access to health and wellness resources, offering opportunities for flexible work schedules at some of our operating sites, among other efforts.
FCX operates in regions of varying ethnic, religious and cultural backgrounds, where we often are the largest employer in our host communities. As such, we are committed to fostering a company culture that is not only safety-focused, respectful, and inclusive, but also that is representative of the communities where we operate.
We seek to design our programs and initiatives with standardized processes and priorities while being adaptable to site specific or situational circumstances. We believe that each of our site's leadership team knows their site best and how to successfully apply our human capital management programs. In order to support our sites with this effort, we have site-based employees who rollout programs tailored to their site-specific needs.
Our core policies ― including our PBC, Human Rights Policy, Business Partner Code of Conduct, Inclusion and Diversity Policy and Social Performance Policy ― together outline our company culture, our commitment to doing what is right, and the expectations we have of all employees and contractors. These global policies are publicly available and translated into the local languages of the regions where we operate. We fully expect our workforce to understand and comply with our trainings, policies and procedures.
At the end of 2021, Freeport's global workforce totaled approximately 24,700 employees and 42,000 contractors.
---
To learn more, please see our 2021 ANNUAL REPORT ON SUSTAINABILITY
---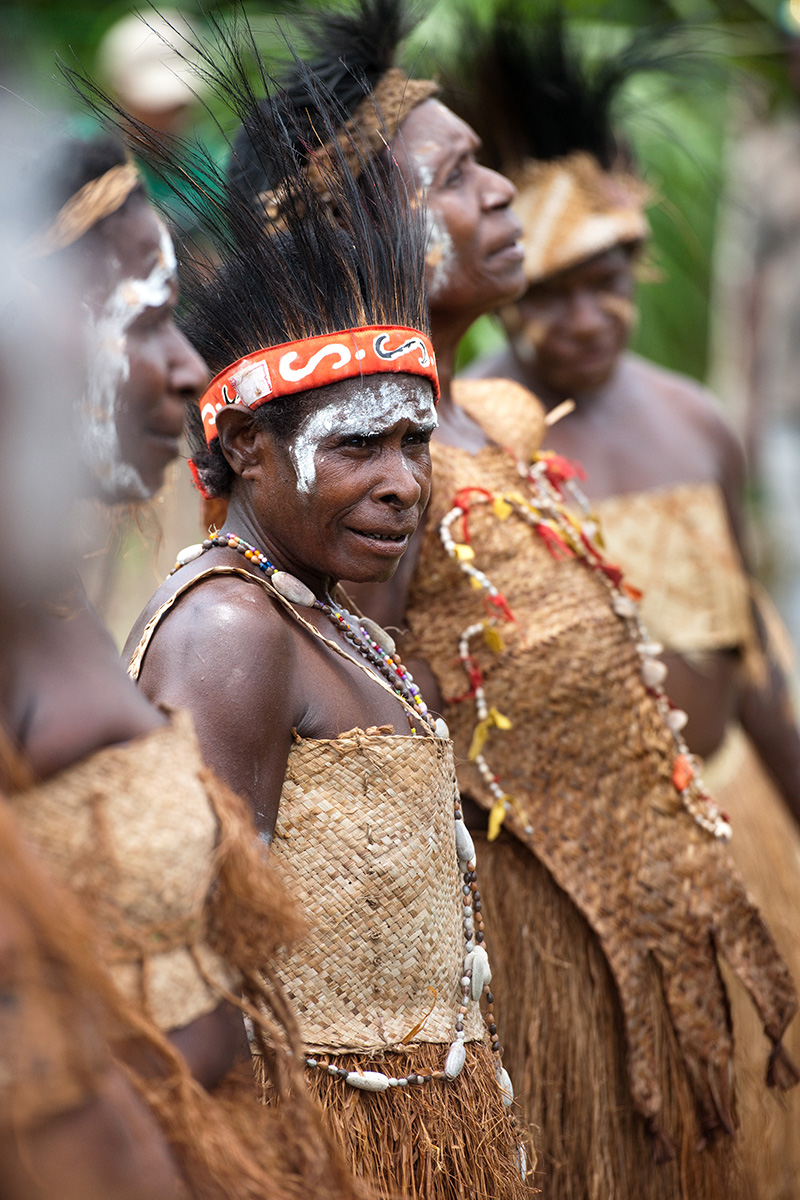 OUR APPROACH
FCX strives to work in partnership with our host communities and Indigenous Peoples to earn and maintain their trust and deliver shared value. We not only seek to avoid, minimize and mitigate adverse impacts from our operations but we also aim to provide long-lasting benefits to our neighbors. We work in partnership with our host communities — which in many cases includes Indigenous Peoples — to help build resilience and well-being at the individual and community level to help people thrive over the life of our mines and beyond.
We believe we can best support community and Indigenous Peoples resilience by focusing our efforts in three main areas: (1) education and skill-building; (2) economic opportunity; and (3) community-level capacity building. Within each of these three areas is a fundamental commitment to support the skills necessary to achieve the overarching goal of resilience.
Proactive, ongoing engagements and constructive dialogue are foundational to our approach. This is how we understand actual, potential and perceived impacts on our host communities, build trust, and mutually identify the most relevant social investments and development priorities to address our impacts and support enhanced resilience. We also work actively through engagement and partnership activities to support host communities in maximizing the social and economic benefits of our operations.
While we tailor our programs to site-specific dynamics of the operation and host communities, our overarching objectives in partnership with local stakeholders remain consistent. In summary, they are: (1) build enduring trust, (2) avoid, minimize or mitigate any adverse impacts from our operations, (3) maximize the positive benefits, and (4) support our communities in building the resilience necessary to thrive and adapt during and beyond the life of the mine.
Policies & Programs
Social Performance Policy – This policy outlines our commitment to engage and collaborate with local communities in an effort to avoid, minimize, mitigate and remedy adverse impacts while maximizing opportunities to deliver value from our presence. It also includes our commitment to work towards achieving the free, prior and informed consent (FPIC) of affected Indigenous communities.
Human Rights Policy – States our commitments to the International Bill of Human Rights, the UNGPs and the VPs in addition to our zero tolerance for human rights abuses at our operations and throughout our value chain.
Social Performance Management System (SPMS) – This system operationalizes our policy commitments and documents and institutionalizes the actions, behaviors and expectations for how we interact with our communities, including Indigenous Peoples, across our global business. The SPMS applies to active and discontinued operations and new projects alike with the goal of driving robust and consistent social performance and critical internal coordination, communications and accountability.
Social Performance Plans – Each operating mine site maintains a Social Performance plan that articulates site-specific activities that address the requirements of the SPMS in the local context, including risk management, engagement and development assistance for the communities near our operations, among other things.
OUR APPROACH WITH INDIGENOUS PEOPLES
Indigenous Peoples have lived for thousands of years in aboriginal territories around the world. They often live in areas that collectively are home to areas of rich biodiversity and to many of the most diverse peoples, languages and cultures.
We acknowledge and respect the social, economic and cultural rights of the Indigenous Peoples who have historically occupied areas on or near our operations or have ancestral connections to these lands, and we also understand that Indigenous Peoples often have special connections to land and water that can be tied to their physical, spiritual, cultural and economic well-being.
We are steadfast in our commitment to acknowledge, respect and engage collaboratively with Indigenous Peoples. We strive to understand the values and cultural needs of each Indigenous group; develop and maintain ongoing relationships, support effective, ongoing engagement and create opportunities for social benefit, shared value creation and long-term resilience.
CULTURAL HERITAGE
Cultural heritage can be defined as Indigenous or other population's assets and resources, including, but not limited to tangible assets such as places, buildings, and artifacts, or intangible assets such as practices, customs, religious/spiritual sites and shrines. We recognize that respecting and supporting the cultural heritage of our host communities, including our Indigenous neighbors, is critical to our ongoing social license to operate. While cultural resources linked to the heritage and history of an area are associated with a wide variety of people and places, within the context of mining we recognize it is critically important for Indigenous Peoples.
We acknowledge that the nature and location of our mining and processing activities means we have the potential to impact cultural heritage. We seek to avoid, minimize or mitigate negative impacts to cultural heritage through planning and ongoing engagement with Indigenous and other impacted communities, including providing opportunities for stakeholders to identify any assets or resources that are culturally or traditionally significant and participating in decisions regarding their protection and management.
We are guided by a fundamental commitment to respect and appreciate the cultural heritage of people in the communities where we operate. This promise is connected to our overarching commitments — such as Human Rights — and it manifests in the choices we make when our operations can adversely impact the culture of our communities and neighbors.
WOMEN'S EMPOWERMENT & DEVELOPMENT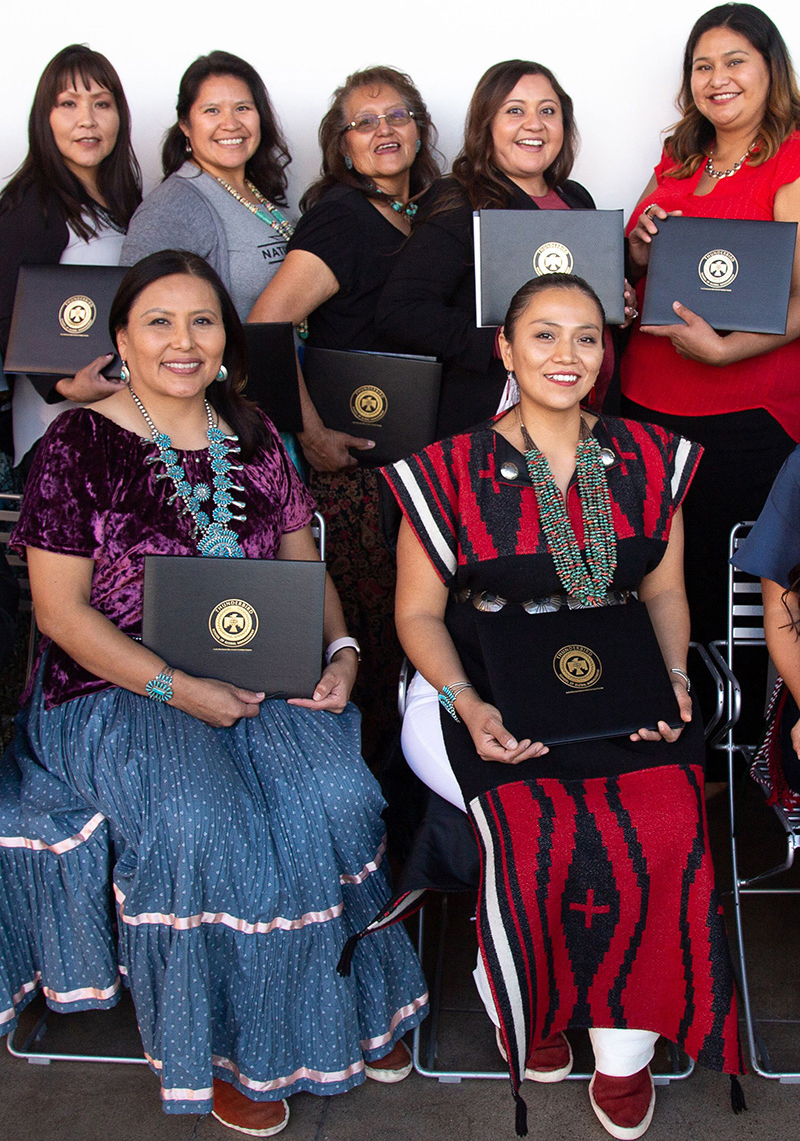 Women's empowerment is a theme across our community engagement and investment work. We believe inclusive and diverse communities that enable full and equal participation of women are stronger, more stable and resilient over the long term. In addition to contributing to the UN SDGs, our empowerment initiatives seek to promote women's rights through policy advocacy, leadership in the public and private sectors, small business training, supply chain access programs, and educational attainment.
The largest of our economic empowerment programs, DreamBuilder — a free, online entrepreneurship training program for women — has reached enrollment of more than 123,000 women across 140 countries (primarily in the U.S., Chile and Peru where we operate). Now in its tenth year, the program seeks to equip women with the skills and confidence needed to become financially independent business owners.
---
To learn more, please see our 2021 ANNUAL REPORT ON SUSTAINABILITY
---
OUR APPROACH
As an important part of our commitment to responsible production, FCX aims to be a good corporate citizen in the host communities and countries in which we operate. We contribute to the wealth and prosperity of the countries, regions, and communities where we operate by generating economic value that includes tax and royalty payments, which support essential government functions such as education and infrastructure, local hiring and procurement that supports many types of jobs in a community or region, and other direct and indirect community investments. However, it is also important to recognize that mining is an inherently cyclical business with production levels and profits fluctuating over the life of the mine, which can impact our economic and social investments and other sustainability programs.
2021 Economic Contributions
Please see FCX 2021 Form 10-K for more information.