INDONESIA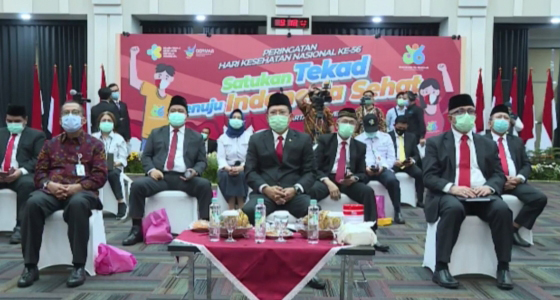 In November 2020, Indonesia's Department of Public Health awarded PT Freeport Indonesia its highest recognition for its workplace protocols and efforts to mitigate the spread of COVID-19 in the Mimika Regency of Papua, Indonesia. PTFI has assisted with COVID-19 public health efforts since the onset of the pandemic and has provided thousands of test kits, expanded its medical staff, added inpatient facilities and medical equipment, and increased its isolation centers. In addition, PTFI has donated food and funds to the local community and personal protective equipment for medical workers as well as assisted with the transportation of medical supplies in the region.
As of December 2020, PT Freeport Indonesia has provided nearly $1.7 million via cash, food, personal protective equipment and transportation assistance to help with COVID-19 response at the national, Papua provincial and Mimika Regency levels.
Early in the pandemic, PTFI provided two PCR machines and converted its own labs to analyze tests for employees and residents from around Papua. The company also supplied 100 oxygen tanks to the Mimika Regency Public Hospital.
Using advanced technology at its Kuala Kencana Clinic, PTFI continued to provide quick and accurate COVID-19 testing for several hospitals in Mimika.
PTFI coordinated with the Amungme and Kamoro Customary Community Foundation and the local Mimika Diocese to distribute food to village communities.
To help prevent the spread of COVID-19, PTFI allowed facilities such as the Mimika Sports Complex and its Athletes' Dormitories to be used as an isolation ward for patients in quarantine in Timika.
In addition, the company continued to monitor the implementation of health and safety protocols by local community residents using company-provided transport.

COMMUNITIES AND HEALTH SERVICES > North America | South America | INDONESIA