INCLUSION & DIVERSITY
As a global organization that operates in diverse parts of the world, we recognize the importance of inclusion and diversity as a company priority. More recently, we have made several advancements to refocus and strengthen the governance, resourcing and strategic direction of the program. This has included formalizing a global inclusion and diversity policy, dedicating human resources team members to focus on inclusion and diversity initiatives and creating a cross-functional Inclusion and Diversity Steering Committee. The Committee is sponsored by our President and includes senior representatives from human resources, legal, operations, administration and finance teams, meeting quarterly to help guide the strategy and direction of our inclusion and diversity team.
At the Board level, we are proud of our success in cultivating a refreshed Board during the year that reflects diversity across both professional and personal characteristics. Currently, 36% of our Board is represented by women and 18% of our Board is either racially or ethnically diverse.
In 2021, we announced a new paid parental leave policy in the U.S., starting in 2022. Additional paid leave for new mothers and new fathers is intended to benefit families by providing more time together to create stronger bonds and adjust to new routines while supporting employees' financial security. Additionally, during 2021, an inclusion and diversity module was integrated into our new hire orientation and supervisor training at all North American operations and corporate headquarters.
We advanced efforts to enhance our tracking and disclosure of various diversity metrics across our employee base including EE0-1 data disclosures for our North American employees. We also focused on increasing visibility of job openings across the organization, we promoted the use of inclusive language and graphics in our official communications including job postings, and we continued to share ideas and best practices across the organization on our inclusion and diversity efforts — and we plan to continue this work in 2022.
Diversity & Local Hiring
Freeport is committed to fostering a culture that is inclusive and representative of the communities where we operate. Ninety-nine percent of our employees are from the countries where we operate. One of our greatest opportunities to contribute to our host communities is through local employment and capacity building. Local employment directly contributes to the economic and social development of surrounding communities. Moreover, hiring locally incorporates local cultures and knowledge into our company, which can strengthen our programs and enhance global inclusion and diversity through increased awareness, understanding and perspectives. We believe varied workforce perspectives throughout our organization make us stronger.
Hiring locally is a commitment we make to our host communities. It is from this context that we must tailor our approach to inclusion and diversity — by all definitions — across our global business. We aspire for the diversity of our global workforce to reflect the diversity of the communities where we operate. In North America, 48% of our employee base is racially or ethnically diverse, including 40% Hispanic representation and 4% self-identified Native Americans / Alaskan Natives. In Indonesia, 98% of our employee base is Indonesian, including 41% who are Indigenous Papuan.
We retain expatriate expertise for managerial and technical roles only when certain expert skills are not available in local communities. Expatriates and inpatriates receive cultural training upon their arrival to a new location. On average, expatriates represent less than 1% of people employed at our operations globally.
As we move forward, we believe enhanced communications, collaboration, job opportunities and talent sharing across our sites will help us leverage the unique perspectives and local knowledge within our organization. We also will seek ways to encourage and promote job opportunities for our Indigenous communities and other underrepresented minority groups across the organization, and we plan to focus on engaging with and encouraging our contractors to employ diverse and representative candidates.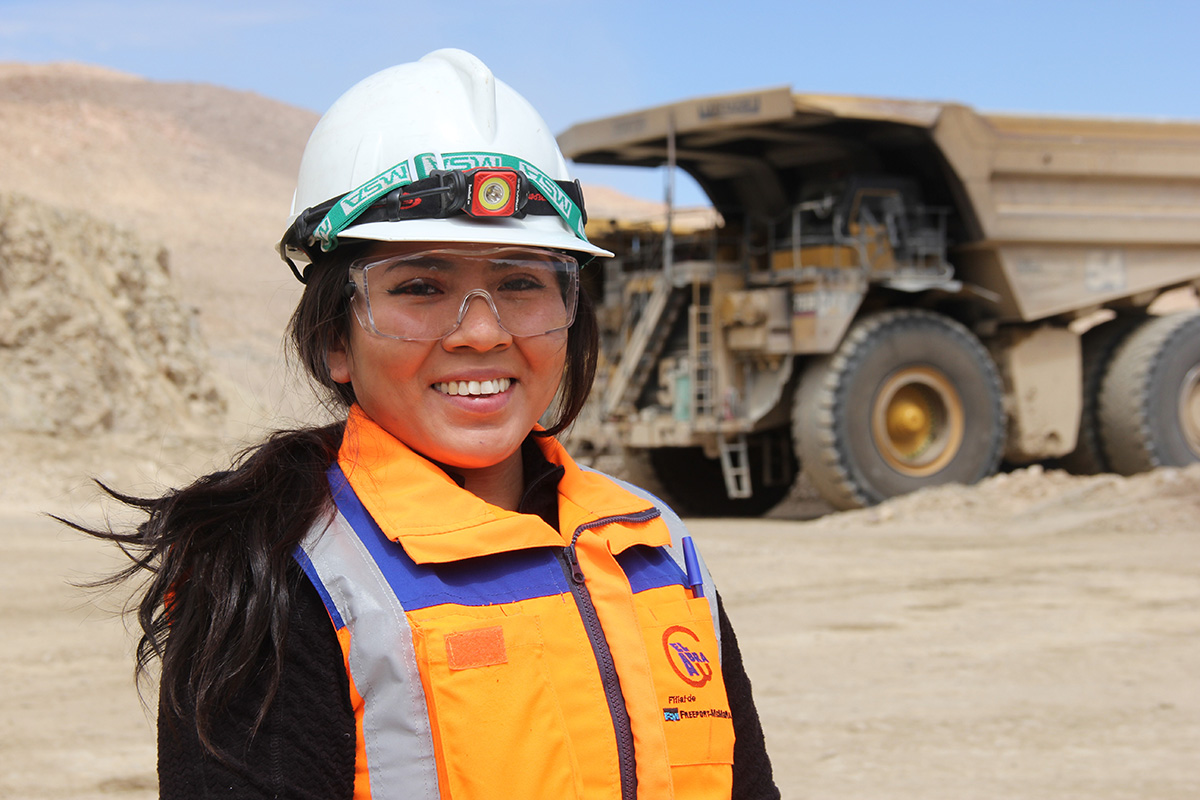 Gender Diversity
Gender diversity continues to be an important focus for Freeport in recognition that progressing an inclusive workplace culture that extends beyond our operational boundaries and into our communities is a critical driver for attracting, promoting and retaining top female talent. We are proactively working to retain and attract women to work at Freeport, and we have been working to promote an inclusive culture and to support well-being initiatives including flexible work hours at some sites, access to health and wellness resources and establishing a new parental leave policy.
Our gender representation target in 2021 remained 15% women in our total global employee base. At year-end, women represented 13.4% of our employee base, up slightly from 12.6% in 2020. Representation of women in our employee base ranges widely across our global operations ― in North America, 19% of our employees are women, yet in Peru, only 6% of our employees are women. Our largest improvement in 2021 was at our El Abra operations in Chile, where the percentage of women employees increased by 3% year over year to 14%.
Part of our ongoing work moving forward is to better understand the specific regional contexts and drivers behind the lower numbers of women in certain regions and to find ways to support inclusivity through capacity building, resilience, skills, knowledge and career development opportunities ― as well as finding ways to support our people outside the workplace. While inclusion and diversity issues take time to identify and resolve, we are focused on addressing these challenges, increasing overall employee engagement and satisfaction, and finding ways to retain women at Freeport.
FAIR & EQUAL REMUNERATION PRACTICES
We are committed to respecting the rights of our workforce, including paying fair and equal wages. Our approach to compensation and benefits is market-based, competitive and informed by annual benchmarking and analysis. This includes equal pay for equal work and compensation levels that support the acquisition of the goods and services necessary for an average-size family to meet their basic needs in the geographic locations where we operate — often referred to as a living wage.
We are committed to providing equal pay for equal work regardless of gender, race, ethnicity or any area protected by law. We periodically conduct internal compensation reviews to identify possible pay gaps which cannot be explained through performance, distribution of jobs, experience, time in role and other legitimate business-related factors. To further our commitment to provide equal pay for equal work and to support our global inclusion and diversity efforts, in 2021, we engaged a third-party compensation consultant, Mercer, to evaluate our gender pay equity practices across our global operations. The review included a robust statistical analysis and detailed compensation reviews of more than 24,000 employees globally. The initial results of this comprehensive gender pay evaluation showed that, worldwide, female employees were paid more than 99 cents on the dollar in the aggregate when compared to male employees. In addition, Mercer conducted a similar analysis to review race and ethnicity pay equity across our North American operations. In the U.S., Hispanic employees were paid more than 99 cents on the dollar in the aggregate when compared to White employees. The analysis showed that all other non-White employees in North America were paid in statistical parity with White employees.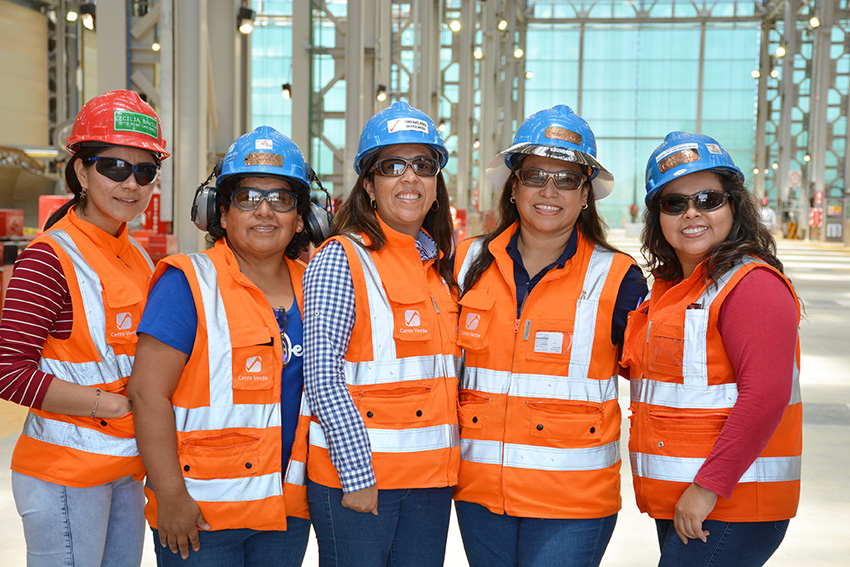 Additionally, in 2021, we partnered with BSR, a global sustainability nonprofit, to conduct a living wage assessment for both full-time and part-time employees. The first phase of work included our largest 14 operating sites in the U.S., Chile, Peru and Indonesia. In late 2021, we completed phase two of the assessment, adding 23 additional sites, which include office locations, remediation and discontinued operations and smaller processing locations to complete our global assessment. BSR's living wage benchmark exceeds the minimum wage in all of Freeport's 37 locations assessed. The assessment found that of the more than 24,700 employees included in the assessment, all employees met BSR's living wage benchmark for their respective locations.

BACK TO WORKFORCE > INCLUSION & DIVERSITY