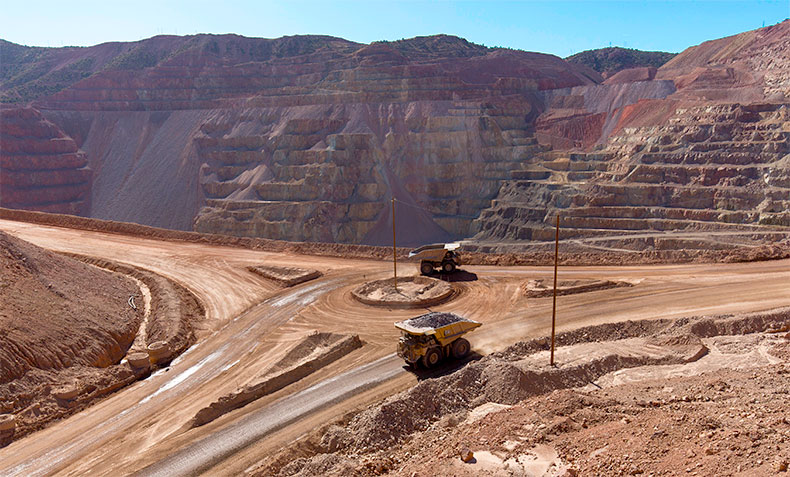 ​
In 2017, senior leaders within the company, with the assistance of external experts, performed an evaluation of our OHSMS. This effort included a detailed review of daily activities conducted by front-line supervisors with the aim of reducing administrative tasks that could impede Safe Production leadership efforts in the field. Specific surveys and "Day in the Life of Studies" were conducted with supervisors at operations in North America. Action plans resulting from these studies are planned for implementation in 2018. Key aspects of these action plans include re-establishing expectations regarding roles and responsibilities of supervisors, individual needs assessments and development plans. We also initiated a similar review of the role of the health and safety professionals to ensure these dedicated resources are effective in assisting the workforce in our daily Safe Production efforts.
Following the 2017 piloting of our Fatal Risk Management field tools at PTFI, we initiated training at our North America operations and will continue with our company-wide rollout in 2018. The second phase of the process focuses on critical control verification to ensure use and effectiveness for high-risk tasks, to give immediate feedback for improvement and to utilize the information collected to strengthen our overall management of fatal risks. In addition, the process to streamline health and safety policies to ensure basic understanding and simplicity of use in the field is underway and expected to be completed in 2018.
The culture of care among our workforce continues in the unfortunate scenario of a serious injury or fatality. Recognizing the impact on family and loved ones, as well as co-workers, we initiate multiple steps of care after the initial emergency response activity. Generally, a primary family member is contacted and arrangements are made to transport them to the victim's location or vice versa. Whether or not the company is liable for the incident, the employee and their family members are cared for during the entire post-incident duration of the employee's hospital stay or, in the case of a fatality we assist in support and arrangement for funeral and burial. In addition to this support, evaluation of the incident is reviewed by senior leadership to determine compensation needs for the family, without consideration for liability and in addition to any local requirements.
PHOTO DESCRIPTIONS: The transformation of Morenci's busiest haul road intersection from crossroads to a roundabout has proven safer and more efficient for the drivers of haul trucks and other equipment. Yielding vehicles in the roundabout eliminates having to cross a busy intersection from a stopped position, reduces the amount of traffic waiting to cross the road, and eliminates U-turns for large equipment with significant blind spots.

BACK TO SAFETY AND HEALTH