Successfully recruiting, retaining, developing and advancing talented employees from diverse backgrounds is key to achieving our business objectives. We offer rewarding careers as part of a team that, every day and everywhere, embraces our core values of Safety, Respect, Integrity, Excellence and Commitment.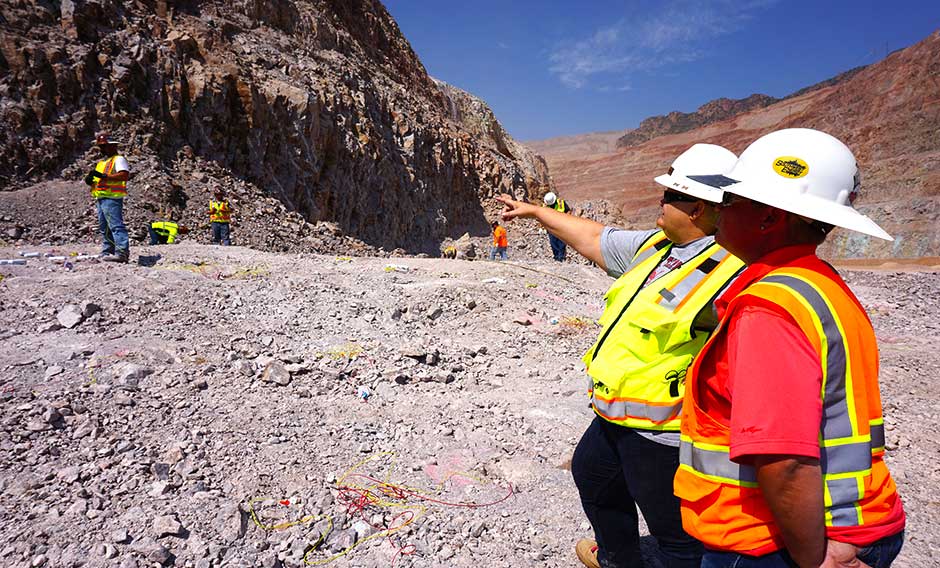 ​
Turnover
In 2017, Freeport-McMoRan experienced a total employee turnover rate of 28 percent. Turnover by operating region varied as follows: North America (16 percent), South America (3 percent), Indonesia (55 percent), and Europe/Other (6 percent). Total turnover among male employees was 29 percent, while total turnover among female employees was 19 percent. Employees over age 50 represented the age group with the highest turnover at 31 percent.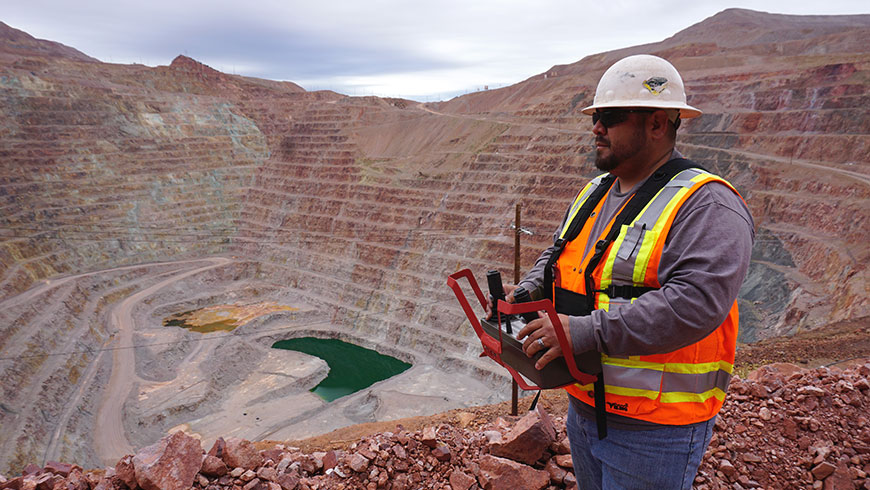 ​
Our Occupational Health and Safety Management System (OHSMS) is the framework under which we prioritize and manage risk, as well as address compliance obligations. In late 2016, Freeport-McMoRan received corporate group certification to the internationally recognized Occupational Health and Safety Assessment (OHSAS) 18001 standard. The certification requires third-party registrar site-level verification that we operate in a manner consistent with OHSAS and with a goal to prevent fatalities and reduce incidents. Maintaining the certification process entails annual site audits conducted by either our corporate OHSMS team or a third-party registrar. In 2017, a total of 23 combined systems audits were conducted.
Our health and safety performance and associated reporting encompasses our direct employees as well as contractors. The Freeport-McMoRan Contractor Health and Safety Manual defines the minimum expectations and requirements for contractors working at our operations. As with our employees, site-specific health and safety training is conducted with contractors and tailored to task-specific hazards identified and critical control implementation.
We measure our safety performance through established benchmarks, including our company-wide TRIR. In 2017, our TRIR (including contractors) was 0.76 per 200,000 man-hours worked, missing our 0.63 target. We worked 117.5 million hours in 2017 compared to 153.1 million hours in the prior year, and we recorded a total of 443 reportable injuries in 2017 compared to 492 in 2016.

Because of Freeport-McMoRan's longstanding commitment to safety, the company was in a unique position to assist the National Mining Association in developing the new safety certification system for the mining industry. The framework emphasizes accident prevention anchored in organizational leadership, management and assurance. The CORE safety framework guidelines are publicly available as a resource for mining companies' safety management programs. Freeport-McMoRan proudly achieved CORESafety Certification in 2017.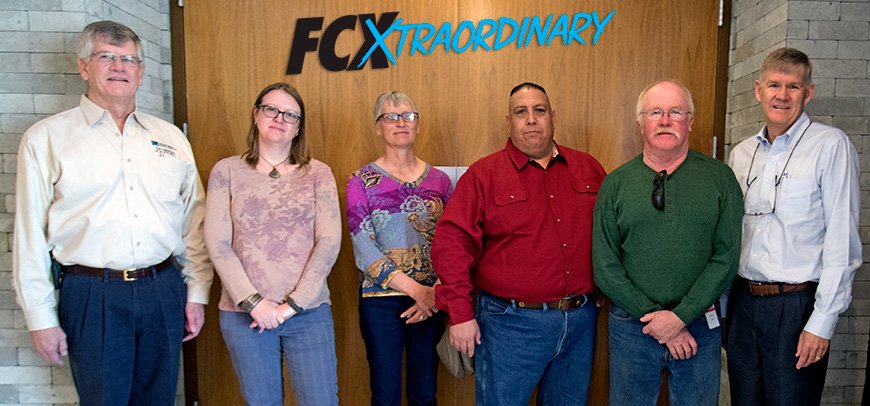 Occupational Health
Freeport-McMoRan operations maintain comprehensive occupational health programs to assess the risk of exposure to occupational health hazards and identify controls for those risks. We have expanded our corporate industrial hygiene team to provide better strategic guidance and support. Our Field Guide for Occupational Health and Industrial Hygiene defines occupational exposure limits, standards and practices that apply globally.
Freeport-McMoRan continued the expansion of medical monitoring procedures in 2017 to ensure that employees are fit for duty, to look for early indications of occupational health impairment and to provide opportunities for early intervention. We continued to expand our fatality prevention program to review exposures to carcinogens and other significant health hazards in addition to traditional safety hazards. These efforts are expected to lead to a stronger focus on critical controls related to dust controls, ventilation systems and chemical process monitoring. Thirty-eight occupational illness cases were reported at our operations during 2017.
Emergency Response
Emergency preparedness and response is a fundamental component of all Freeport-McMoRan activities. Through our Crisis Management Program and Sustainable Development Risk Register program, operations maintain plans, which incorporate procedures for preventing and responding to incidents that could cause severe or catastrophic harm to human health and the environment. We coordinate with local governments to prepare a range of emergency response scenarios and conduct mock drills to plan for the protection of our workers, the community and the environment.
PHOTO DESCRIPTIONS: (top) The application of remote-controlled equipment allows operators to remain at a safe distance. Operator Pete Rosales remotely controls a skid steer loader at the Garfield pit in Morenci, Arizona. (middle) Freeport-McMoRan achieved independent certification under the National Mining Association's CORESafety system, an approach to health and safety with emphasis on accident prevention anchored in organizational leadership, management, and assurance. (bottom) FCXtraordinary highlights the dedication of our workforce to Safe Production and collaboration. Members of the Climax Health and Safety Team were recognized by Mike Kendrick, President-Climax Moly (far right) after taking extraordinary measures to ensure a contract logistics driver received full assistance after suffering from acute mountain sickness.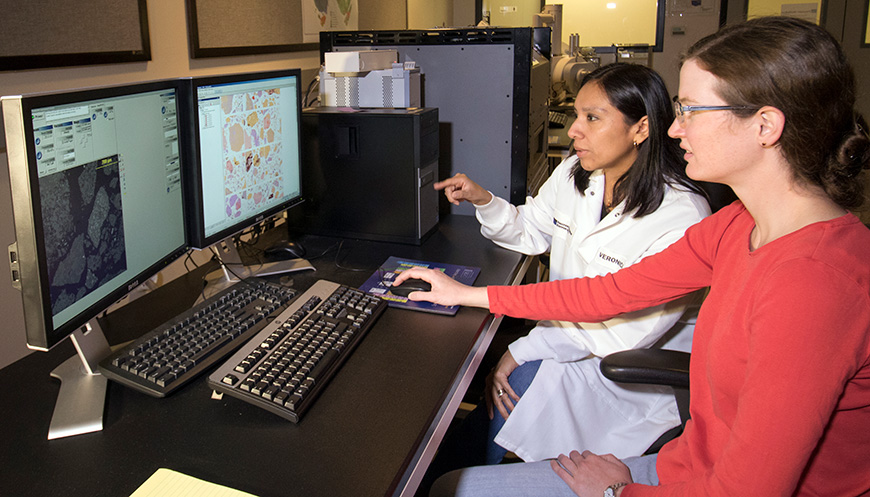 ​
Hiring talent from regions where we operate incorporates local cultures and knowledge into our business systems while supporting local economies. The company maintains tailored training programs to facilitate this objective.
For example, our training partnership program with the San Carlos Apache Tribe in Arizona is designed to increase the skills and employability of Apache students so they are prepared to compete for skilled jobs. Training includes both life and work skills. Technical training ranges from heavy equipment operations and maintenance to industrial maintenance and electrical applications. Through 2017, over 1,000 students have entered the program and approximately 50 percent have graduated. The company maintains a robust onboarding process for new hires and we currently employ over 340 Native Americans, an increase of over 70 percent from just six years prior. Retention rates have been lower than desired and the company is working with the Tribe to address factors to promote long-term employability.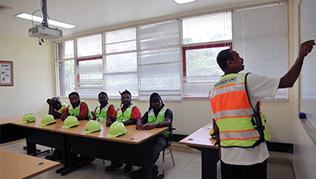 At our largest operation, PTFI, located in the remote province of Papua, Indonesia, we prioritize the hiring of indigenous Papuans. Approximately 98 percent of PTFI employees are Indonesian, 41 percent of whom are indigenous Papuans (up from 36 percent in 2016). In 2017, we introduced the Papuan Sustainable Human Capital Development program to increase opportunities for indigenous Papuans – particularly those from the seven neighboring tribes – to join the workforce. The program includes a three-week course to enhance participants' life and work skills by teaching teamwork, behavioral safety and workplace compliance expectations. Since its inception, approximately 120 Papuans have completed the program and over 90 have been hired by contractors to work throughout PTFI operations.
In addition, our regional technical training programs prepare community members for careers in mining, with no obligation to join our company. The Nemangkawi Mining Institute (NMI) in Papua has placed nearly 2,700 apprentices into permanent employee and contractor positions at PTFI, 90 percent of whom are indigenous Papuans. In 2017, NMI was enhanced to address skill sets needed for a fully underground mining operation.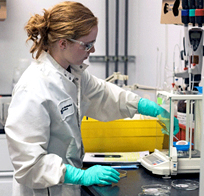 In addition to these efforts, our Organizational Development Team provides global leadership to promote organizational performance improvement utilizing a number of varying tools and processes. One example is our Leadership Development Program, which is available to employees at all of our operating locations. This program includes courses aimed toward increasing the skillsets of both current and future leaders in areas including, but not limited to, communication, mentoring/coaching, time management and leadership.
As part of the Company's onboarding process, all employees participate in new hire orientation, which includes overarching training on our Principles of Business Conduct. New hires also receive safety, health and environmental training. Employees do not perform work until they receive the training necessary to enable safe performance of job tasks. Safety training includes general health and safety expectations, company policies and procedures, fatality prevention/hazard recognition, emergency procedures, and other topics as required per local regulation. Importantly new employees, as with all workforce members, are instructed and empowered to stop work if something seems unsafe in the workplace.
PHOTO DESCRIPTION: (top) Senior Mineralogist Veronica Alejandro analyzes mineral samples with University of Arizona professor and graduate student Isabel Barton at the Freeport-McMoRan Technology Center in Tucson, Arizona. (middle) For over 11 years, Sakrias Fobia has instructed the Adult Education program at Nemangkawi Mining Institute in Mimika Regency to enhance literacy and numeracy skills among the indigenous Amungme and Kamoro people. The three-year programs consists of both off-job and on-job development. (bottom) Reilly Ruckman, a chemical engineering student at the University of Arizona, runs sample analysis at the Technology Center's Sanchez Facility in Safford. Ruckman is one of 278 college students who held summer internships with the company.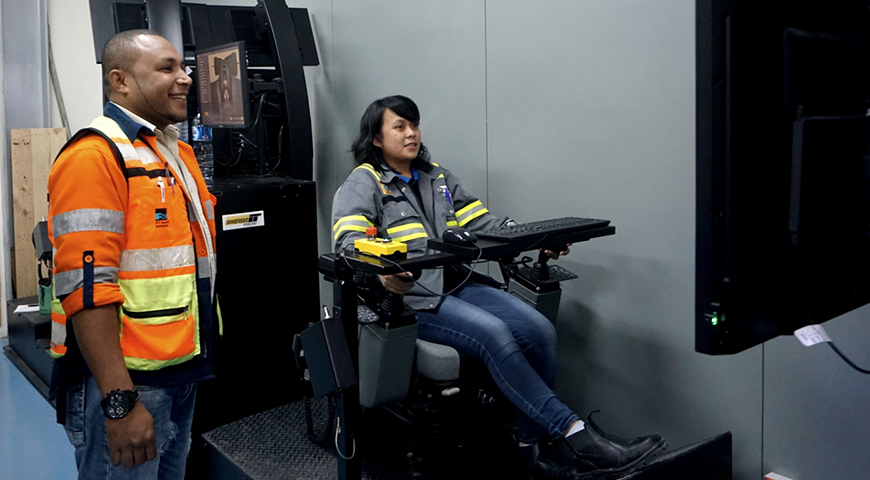 ​
We operate in regions of varying ethnic, religious and cultural backgrounds and are generally the largest employer in local communities where we operate. The diverse backgrounds, experiences and perspectives within our workforce are an asset. We prohibit discrimination and harassment, and our Principles of Business Conduct and Human Rights Policy require that all employees treat everyone in and around our operations with dignity and respect.
Seeking ways to recruit and foster career development for women in our company continues to be important, as women historically have been underrepresented in the mining sector. Women serve in key management roles within our organization, including our Chief Financial Officer and two members of our Board, while an additional 280 women hold manager-level or higher positions. We continue to work toward our target of increasing women in our global workforce as well as women in managerial roles to a minimum of 15 percent. The percentage of women in our company is about 11 percent globally and varies across geographies, from a high of 17 percent in North America to a low of six percent in Indonesia. In late 2017, we developed a survey for exempt-level female employees in North America to gauge actual and perceived barriers to advancement, achieving a strong 72 percent response rate. Key themes raised from the survey results included work/life balance, lack of clarity related to career pathways and historical or unconscious bias. In 2018 we intend to use this feedback to determine the best interventions for raising internal awareness, increasing training opportunities, creating a more inclusive culture, improving female retention rates, and ensuring women have equal opportunities for career advancement.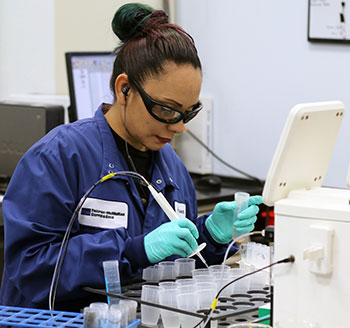 Freeport-McMoRan defines discrimination as an act or practice of treating a person differently than others, causing a negative impact, based on that person belonging to a class or category rather than treating the person fairly on the basis of individual merit. Discrimination can take a number of forms and can be based on various characteristics, such as disability, age, race, ethnicity, religion and gender. In 2017, of the reports made through the Freeport-McMoRan Compliance Line, 32 included allegations of some form of discriminatory or harassing conduct, none of which was substantiated.
PHOTO DESCRIPTIONS: (top) Employee Cornelia Ratu receives instruction on an advanced remote mining simulator. PTFI's underground mining automation program maintains worker safety and increases productivity. (bottom) Lab Technician Anna Hoopes works the digestion stage of Central Analytical Services Center analysis of blasthole samples at the Technology Center in Tucson.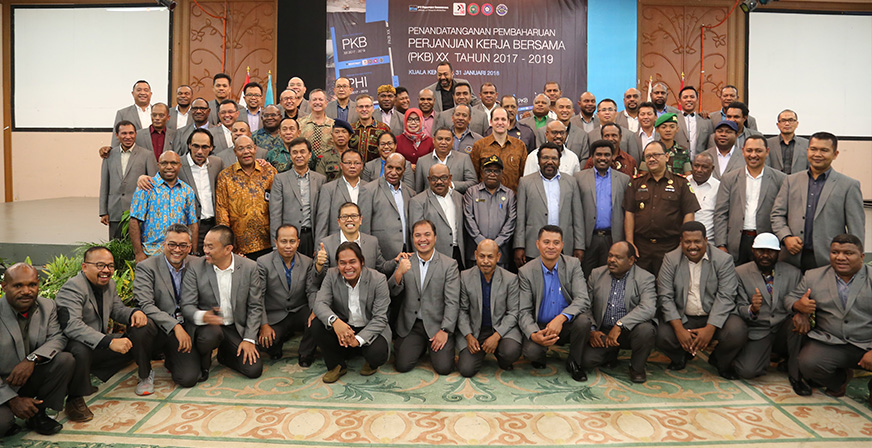 As of December 31, 2017, our workforce consisted of approximately 25,200 employees and 28,000 contractors. We work cooperatively with 14 unions in eight locations worldwide. Thirty-nine percent of our employee population is covered by collective bargaining agreements, with 15 percent of employees covered by agreements that will be renegotiated during 2018, including the collective labor agreement (CLA) at Cerro Verde in Peru. Our policy is to ensure fair treatment and working conditions for all employees, including rights to freedom of association and collective bargaining. Employees have the right to exercise freedom of association at all of our operations.
In March 2017, our Cerro Verde Union employees went on an illegal 21-day strike. Production was not significantly impacted.
At PTFI, export constraints early in 2017 created the necessity to implement efficiency measures to reflect significantly reduced production rates. These measures included reductions to the employee workforce beginning with certain expatriates and contractors as well as introduction of a voluntary separation package offering a separate furlough program. In addition, large-scale absenteeism led to the voluntary resignation of more than 3,200 direct employees and 600 contractors. This occurred after PTFI made significant communications efforts to encourage those employees to return to work. As PTFI still faces uncertainty regarding its long-term operational rights, it has encouraged those workers who voluntarily resigned to apply for positions with various contractors supporting the operation.
Subject to certain statutory requirements, Freeport-McMoRan has retained the authority and freedom to suspend, limit, curtail or restructure its operations, as it deems appropriate, to respond to varying economic conditions. When such decisions are made, they are communicated to employees at the earliest appropriate time along with information on whose employment may be affected by the change in operations and the benefits that are available should reductions in employment occur. The company's established policies and collective bargaining agreements set forth the processes used for determining who may be affected by any reductions in workforce associated with such operational changes.
PHOTO DESCRIPTION: PTFI's CLA was renegotiated with two unions in a spirit of collaboration and without threat of operational interruptions. The agreement covers the period October 1, 2017 to September 30, 2019.