LOCAL HIRING & SKILLS DEVELOPMENT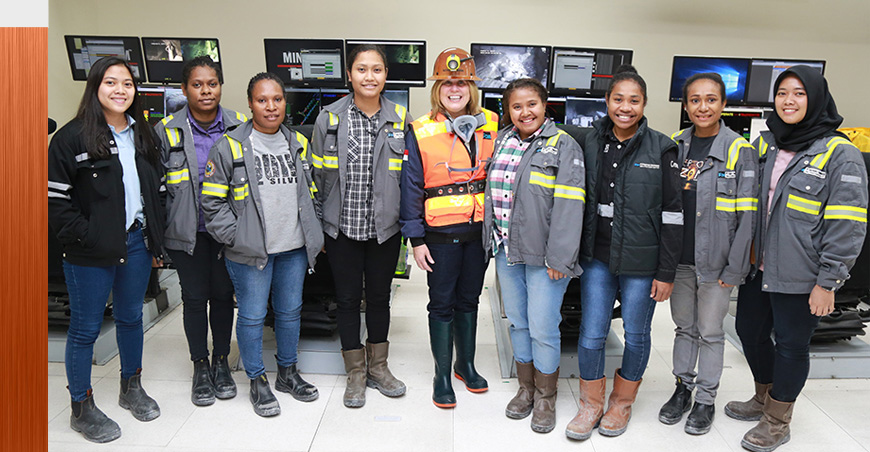 One of our greatest opportunities to contribute to local communities is through local employment and capacity building. Local employment directly contributes to the economic and social development of surrounding communities. Hiring locally also incorporates local cultures and knowledge into our company which can strengthen our programs.
Hiring locally is a commitment we make to the communities surrounding our operations and to our host countries. Most people employed at our operations are host country nationals. We retain expatriate expertise for managerial and technical roles only when it is not available in local communities. To further these efforts, expatriates receive cultural training upon their arrival to a new location. On average, expats represent less than 1% of people employed at our operations globally.
In 2020, we will be working to establish more robust identification and analysis of our local and national employment rates across our operations.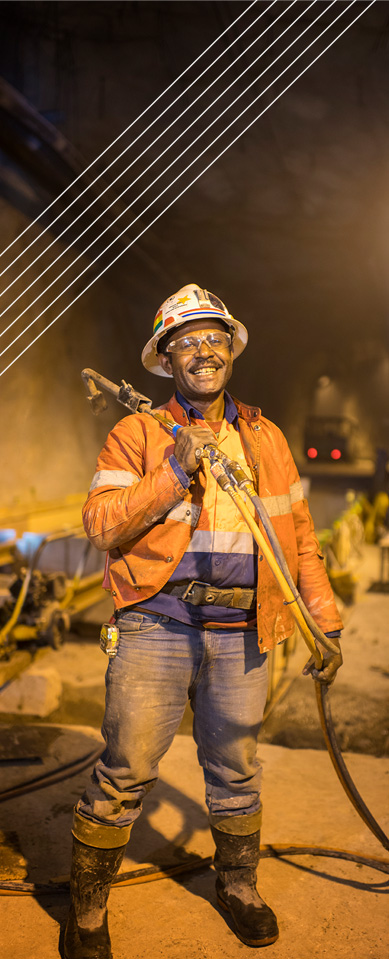 Americas
In North America, we employ 440 Native Americans/Alaskan Natives which reflects a 55% increase in the last five years.
Through collaboration with the San Carlos Apache Tribe, we created the San Carlos Training Institute in Arizona in 2012 to increase the skills and employability of local and rural workforces. The program curriculum ranges from heavy equipment operations and maintenance to electrical applications. Since the Institute's inception, 1,352 students have enrolled in the program, including 160 new students in 2019, and 318 graduates have been employed with the company. An additional 81 graduates have gained employment outside of the company. Through the end of 2019, enrollees had a 50% graduation rate.
Indonesia
Approximately 98% of PT-FI employees are Indonesian nationals, 40% of whom are indigenous Papuans. We continuously are investing in our local communities in Papua by implementing programs to support the development of their skills and employability.
Our Papuan Sustainable Human Capital Development Program is designed to increase opportunities for indigenous Papuans to join our workforce directly or through contractors that support our operations. The program includes a three-week course to enhance life and work skills by teaching teamwork, behavioral safety and workplace compliance expectations. PT-FI also provides a monitoring and coaching program to support successful adaptation into the working environment. Through 2019, a total of 244 Papuans have completed the program and now are working with contractor organizations throughout PT-FI operations.
We proactively communicate information to our employees. The feedback we receive through employee engagement helps us better understand our impact, assess emerging issues and address concerns in a timely manner. We engage with our employees through various communications channels including our company intranet, online collaboration tools, digital signage at sites, employee magazines, videos, surveys and access to formal grievance mechanisms.
In 2019, we implemented a new social media effort for our employees, communities and other stakeholders. We also introduced the Agile way of working at our Americas operations through our Americas' Concentrator initiative. Agile principles encourage everyone to take ownership and provide ideas and solutions at all levels of the organization, which supports improved internal communication, collaboration and ultimately increased productivity levels.
Our engagement efforts include organizational performance improvements using varying tools and processes to help our employees grow throughout their careers. We also offer courses to enhance the skills of current and future leaders in areas such as communication methods, mentoring and time management.
EMPLOYEE RETENTION
To help improve our understanding of workforce dynamics and changing trends, we track employee turnover, including voluntary resignations, involuntary layoffs and retirements. In 2019, our total employee turnover rate was 9%, an increase from 7% the year prior. In 2019, the increased turnover rate in Europe/Other was driven by the partial sale of our Cobalt business in Finland during the year, which also contributed to our higher turnover rate globally. The total turnover rate was 8% among male employees and 12% among female employees. Employees under the age of 30 had the highest turnover rate at 16%.

BACK TO WORKFORCE > Inclusion & Diversity | LOCAL HIRING & SKILLS DEVELOPMENT | Employee Engagement | Labor Relations