INDONESIA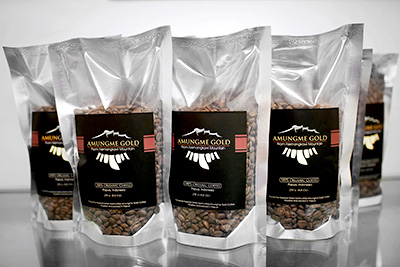 PTFI's community investment in Indonesia was $93 million in 2017, which included contributions to Trust Funds (including the Freeport Partnership Fund for Community Development and the Amungme and Kamoro Trust Funds); community safety health and environment programs; community infrastructure programs; community education and training programs; and community livelihoods and economic development programs. PTFI's large social investments are a commitment to proactively manage the impacts of the operation on the community and to work with local partners to support development opportunities beneficial to stakeholders in the region.
PTFI collaborates with a wide range of partners to invest in community infrastructure projects that support the evolving economic, health, and education needs of its host community. PTFI's infrastructure development expertise, combined with its partners' networks and understanding of the local context, serve as a catalyst for inclusive development in one of Indonesia's most remote provinces. To support these efforts, PTFI invested $7.9 million in community infrastructure projects in 2017.
Since the inception of the Tiga Desa (Three Villages) Program, PTFI has invested over $89 million in community infrastructure projects in the highland communities of Arwanop, Waa Banti and Tsinga, which surround the PTFI project area. Through a community consultation process, which started in 2000 and is now formalized in a MOU, PTFI provides funding for equipment, materials, transportation and labor to build a network of infrastructure that includes over 300 houses, 400 septic tanks, 3 schools, 10 teacher houses, 3 clinics, 3 markets, 13 churches, 20 bridges, 225KW generators, and 2 airstrips. This program is estimated to benefit over 1,000 Papuans who live in these remote highlands areas. In 2017, PTFI spent approximately $7.6 million on the completion of construction of an airstrip in Aroanop, repairs to a cable bridge, clean water facilities, commencement of reconstruction of a school in Waa Banti, flooding remediation in Tsinga, and completion of a micro-hydropower generation project. The Banti micro-hydropower generation project provides electricity (176KW capacity) to approximately 500 communities in the highland community of Waa Banti.
PTFI completed construction of a new building for the business school of one of Indonesia's premiere universities – Institut Teknologi Bandung (ITB). The $6.4 million, six-story building contains classrooms, offices, an auditorium, and a cafeteria that will serve a student population of approximately 2,700. ITB students participated in developing its environmentally friendly design. The facility was inaugurated at the end of 2017.
In 2013, PTFI partnered with the local government to improve the distribution of clean water to Timika, the nearby town home to over 200,000 people. PTFI sponsored a feasibility and environmental impact study to determine the design of a water treatment facility to meet the growing needs of Timika's population. As a result of the study, PTFI committed to contribute its engineering expertise and $10 million to build two water treatment plants, two reservoirs and supporting building facilities. The water treatment facility has a design capacity of 200 liters/second. As of the end of 2017, construction of this water infrastructure had been completed and phase two of the project was underway. Phase two consists of the construction of a water intake facility by PTFI and the installation of pipelines by the local government to distribute the clean water to communities in Timika and surrounding areas.
Through the Freeport Partnership Fund for Community Development, PTFI has committed to provide one percent of its annual revenue for the development of the indigenous Papuan community. The Amungme and Kamoro Community Development Foundation (LPMAK) is the Papuan community organization that oversees disbursement of the program funds. LPMAK is governed by a board of commissioners and a board of directors, which are comprised of representatives from the local Amungme and Kamoro tribal communities, local government, Papuan regional leaders, church leaders, and PTFI. PTFI's contributions to the Partnership Fund were approximately $45 million in 2017 and over $737 million since its inception in 1996. In 2016, PTFI and LPMAK signed an agreement extending the funding arrangement between the two organizations until December 2018. The agreement also outlines how the two organizations will strengthen the management and positive impact of the Partnership Fund.
PHOTO DESCRIPTION: PT Freeport Indonesia has sponsored a coffee farmer collective in Papua, Indonesia since 2000. For 17 years Amungme Gold coffee has been farmed and processed by indigenous Amungme farmers under the guidance of Freeport's entrepreneur business program to meet growing demand from consumers.

BACK TO COMMUNITY INVESTMENT > North America | South America | INDONESIA