Mining operations inevitably create economic, social and environmental impacts on local communities. Some of these impacts may include changes to land use and population influx, while others include economic opportunities and development in the areas of infrastructure, health and education. We engage with potentially and actually affected stakeholders and their legitimate representatives throughout project lifecycles to build and preserve the relationships and trust needed to operate effectively and advance development projects. Our Community Policy requires collaboration with local communities to minimize and mitigate unavoidable adverse impacts and to maximize opportunities to deliver value from our business.
Broad, transparent and regular engagement builds our understanding of stakeholder interests and concerns, ensures communities have an opportunity to provide input into our development projects and ongoing operations, promotes understanding of our business and ultimately reduces risk to our plans. Communication with local stakeholders takes place via a number of channels, including formally through open houses linked to regulatory processes, informally through interactions with our community development representatives in the field and through community partnership panels and community investment funds or foundations.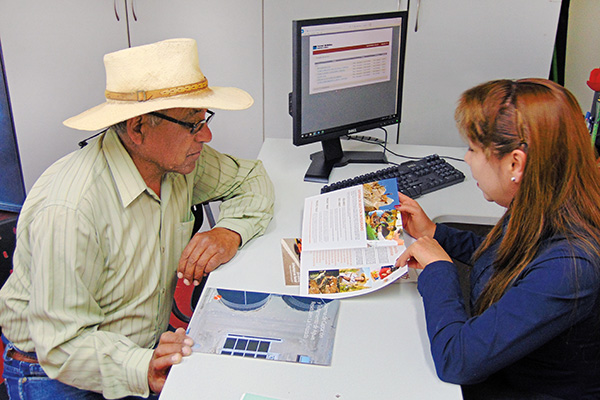 We implement Environmental and Social Impact Assessments before greenfield or brownfield expansion projects. These assessments identify potential impacts from the outset and provide a framework for developing mitigation plans. Many of our operations use baseline assessment tools to help identify community needs and provide a baseline against which we can measure our performance over time. Our active mining sites have mine closure plans that specify measures for managing environmental impacts at closure while our ongoing community investment programs aim to build community capacity for sustainability post-closure.
Indonesia
In 1997, PTFI completed an Environmental Impact Assessment (AMDAL) in compliance with Indonesian regulations and the company's policies and practices on impact management. This AMDAL, which describes PTFI's management plans for environmental and social impacts of its operations, was approved by the Government of Indonesia in 1997. The PTFI Environmental and Community Affairs departments compile data and program results for related quarterly Environmental Planning and Monitoring Reports submitted to the Government of Indonesia.
Acceleration of sedimentation in the Ajkwa River estuary due to an increase in PTFI production was identified in the 1997 AMDAL. The sedimentation was predicted to impact community access through estuary waterways. Since 2010, residents of villages in this area have filed grievances regarding increased sedimentation impacting local transportation routes and certain economic activities. PTFI operates a passenger boat and bus services, developed in consultation with village members, to provide regular transportation services between coastal villages to the east of the tailings deposition area, as well as access to healthcare, education and economic trade facilities available in the Timika region to the west.
In 2017 PTFI's Levee Extension project, which was approved through the AMDAL, closed the Minajerwi channel which local communities have historically accessed. This impacted transportation access routes for the communities of Nayaro and Manasari. PTFI engaged in multi-stakeholder consultation and engagement with these communities as well as local government, diocese and tribal institutions to develop, approve and socialize both an alternative transportation plan and alternative economic activities. The alternative transportation plan consists of a passenger boat, increased bus service to Nayaro, and coordination with the local government on using a government ferry to provide routine service to Otakwa on the coast. Refer to Economic Impacts for information alternative economic activities for Kamoro communities.
PHOTO DESCRIPTION: Cerro Verde engages with local stakeholders at its Community Relations Offices (shown above in Uchumayo), answering questions, receiving grievances (17 recorded in 2017) and sharing information. Site-level HRIAs such as the recently completed HRIA at Cerro Verde, test the effectiveness of our management systems.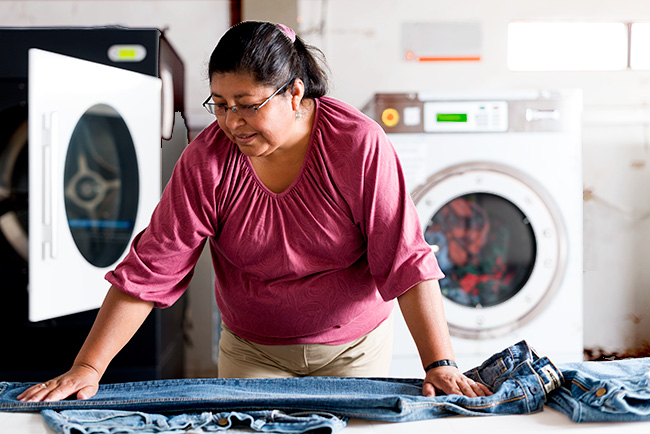 Our engagement and local investment objectives include tailored engagements with indigenous peoples in Papua, Indonesia; Native Americans in the United States; and the communities of Alto El Loa in Chile (Chile's First People). Through community engagement, cultural promotion and preservation projects, as well as training and development programs, we seek to address the needs, cultures and customs of indigenous peoples near our operations. Engaging with groups focused on indigenous peoples' rights at the local, national and international levels also is important for sharing of information about approaches to indigenous peoples' topics in varying geographies.
We have brownfield expansion opportunities at both our El Abra operation in Chile and our Bagdad operation in the U.S., where we maintain relationships with indigenous communities. As we advance these projects, we are committed to respecting the rights, interests, aspirations, culture and natural resource-based livelihoods of these indigenous communities in project design, development and operation. We seek to achieve their free, prior and informed consent where significant adverse impacts are likely to occur, and capture the outcomes of engagement and consent processes in agreements or resolutions.
In the U.S., we continued to build on our partnerships with federally recognized Native American Tribes in the southwest including the Hualapai Tribe, the San Carlos Apache Tribe, the Tohono O'odham Nation and the White Mountain Apache Tribe. Our partnership tribes are located near one or more of our existing operations. We also engage with Yavapai Apache Nation and the Navajo Nation, who are key participants in the remediation of legacy sites in Arizona and New Mexico. By engaging in regular dialogue with the tribes and co-designing initiatives to meet mutual needs, we have been able to further advance our Native American Partnership Fund, Native American Community Activities Contributions Fund, Native American Scholarship Program and DreamCatcher (a one-week entrepreneurial training program for women). Over the past five years, 208 college scholarships have been awarded to Tribal members, and 36 women entrepreneurs have been trained to start or grow small businesses on their respective reservations.
In 2017, we supported the launch of a new Tribal College on the San Carlos Apache Reservation, which will provide a local, post-secondary education option for students. Our investment in initiatives at Arizona State University also help to address Native American student retention rates and higher education opportunities. In addition, our technical training institute for Tribal members interested in pursuing jobs in mining and related industries continues to be a mutually beneficial program, training 1,150 Tribal members and placing 302 in trade jobs over the past five years. In 2018, we look forward to expanding our relationships with additional federally-recognized Tribes in the U.S.
In Chile, our El Abra mine near Calama continued collaborative partnerships with 11 indigenous communities and began engagement with two additional indigenous communities in a corridor where a potential expansion opportunity exists. In response to a jointly identified need to gain a deeper understanding of the environmental permitting process, El Abra invited the Catholic University of Chile to conduct a two-day workshop in Calama for El Abra, indigenous community members and the regional environmental agency. The workshop focused on the indigenous consultation process, required and led by the Chilean government for Environmental Impact Studies, as well as the rights and responsibilities of communities to participate in the process.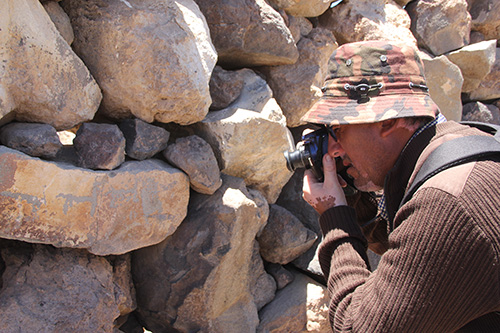 In order to gain a better understanding of the cultural and historical ties of the indigenous Conchi Viejo community to the cultural heritage sites within our operational area, El Abra completed an anthropological study in early 2018 with the Conchi Viejo community. The study identified three cultural heritage sites that are critical to the identity of the community, including the village church, which was identified to be the most important site. The results of the study will assist El Abra and the community in working together to preserve cultural heritage for current and future generations.
In 2017, with the aim of increasing employment opportunities for neighboring indigenous communities, El Abra created a hiring process tailored to these communities. Seven communities currently participate in the process, in which certain designated positions are only open to members of these communities. Designated positions are open to the broader public only if the company is unable to fill these positions with qualified community members. As of the end of 2017, 13 positions had been filled.
In March 2017, our El Abra mining operation experienced heavy rainfall which resulted in damage to mine roads. An archeological site was damaged during road repairs. In full transparency, the company communicated the impact to the National Monuments Council and the Indigenous community of Conchi Viejo, who have cultural ties to this archeological site. El Abra worked with Conchi Viejo community members to develop and propose a rehabilitation plan. The plan, which includes direct participation of Conchi Viejo community members in rehabilitation efforts, was submitted to the National Monuments Council and approved in early 2018.
More than 300 entrepreneurs in the El Loa province have graduated from our online women's entrepreneurship training program, DreamBuilder. A DreamBuilder Entrepreneurship Fund was established in 2017 to further drive local economic development in the communes of Calama and Ollague and provide DreamBuilder graduates with the capital needed to start and/or grow their business. Ten women owned businesses ranging from agricultural and mining services to restaurants, artisanal craft stores and tourism were selected as awardees.
We adhere to the ICMM Position Statement on Indigenous Peoples and Mining. The statement sets forth an obligation to work to obtain the consent of indigenous peoples for new projects that are located on lands traditionally owned by or under customary use of indigenous peoples. Additional commitments address engaging indigenous peoples, understanding their rights and interests, building cross-cultural understanding, agreeing to appropriate process for consultation and engagement, and participating in decision making.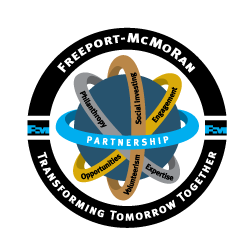 For more information about our community programs please visit: freeportinmycommunity.com
Indonesia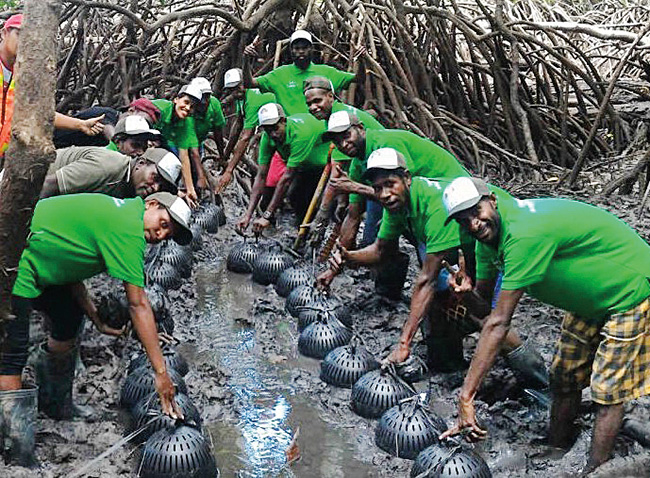 Our PTFI operation in Papua, Indonesia has engaged with indigenous Papuan tribes for decades, including through multiple formal agreements to promote workforce skills training, health, education and basic infrastructure development. The desire of indigenous Papuans to preserve cultural heritage is shared by PTFI and continuously demonstrated through support for cultural festivals and books documenting the social uniqueness of the Amungme and Kamoro tribes.
PTFI continues to work with Kamoro community members to review and mitigate the impacts of the Levee Extension project through a water transportation program and associated economic development programs. The purpose of the Levee Extension project is to ensure that tailings remain within the Modified Deposition Area (ModADA) as required by the Environmental Impact Assessment approved by the Government of Indonesia. Under the program, developed in consultation with village members, PTFI operates passenger boats to provide regular water transportation services between coastal villages to the east of the tailings deposition area, as well as access to healthcare, education and economic trade facilities in the Timika region to the west. PTFI also works with the Kamoro to encourage economic activities and support the production of local commodities. This includes a fisheries program, which PTFI supports in partnership with the Catholic Church, and the introduction of cocoa as a cash crop. In 2017, PTFI introduced a karaka (mangrove crab) aquaculture program, which includes the provision of crab breeding cages and training for 25 Kamoro youth. PTFI also collaborated with the Mimika government to develop a coconut plantation in Manasari and worked with Kamoro community members to reinvigorate a sago plantation in Nayaro. These programs provide alternative income sources for Kamoro community members.
PTFI's "January Agreement" of 1974 with the Amungme was the first recognition in Indonesia of hak ulayat, or the right of traditional people to land used for hunting and gathering. Subsequent to that agreement, the Government of Indonesia formally recognized the right to compensation for hak ulayat (land rights).
In 1997, PTFI signed a MOU for the implementation of the Kamoro Village Recognition Program in Nayaro, Koperapoka, Nawaripi Baru, Ayuka and Tipuka to recognize the Kamoro's hak ulayat in the lowlands area and coastal zone where PTFI has developed the tailings deposition area, cargo dock facilities, port, and electrical transmission line corridor. Under the program, PTFI constructed over 400 houses as well as roads, bridges, churches, schools, clinics, government buildings, clean water facilities, power installations and drainage systems. PTFI fulfilled its commitments under the MOU in 2009 and the infrastructure has been handed over to the government, local churches and the community. Nevertheless, the company continues to support these five villages through its "post-recognition" program.
In addition, PTFI created land rights trust funds for the Amungme and Kamoro tribes in 2001 to provide voluntary special recognition for the holders of the hak ulayat. The company has contributed approximately $56 million to these funds through 2017. These agreements also were formalized via a MOU, and stemmed from the creation of the Forum MOU 2000, which is a stakeholder body focusing on socio-economic resources, human rights, land rights and environmental issues. The forum consists of representatives of the Amungme and Kamoro tribal councils and PTFI.
PTFI has sponsored research and the publication of a series of books on Papuan indigenous cultures including books titled "Introducing Papua," "Highlands of Papua," and "South Coast of Papua." The Amungme and Kamoro Community Development Organization (LPMAK), which manages the Partnership Fund, has also published two books – one on Amungme and Kamoro folklore, and another on traditional music.
For more information, please see Land Use and Customary Rights.
PHOTO DESCRIPTIONS: (top) Since 2007, El Abra has worked with the women of Mujeres de mi Pueblo, a community run laundry service in Chiu Chiu, Chile. Over 17,000 garments from the nearby mining operations are cleaned, dried, and ironed by the employees. In 2017, El Abra and Mujeres de mi Pueblo extended their contract for another 5 years, which will continue to strengthen the community business. (middle) El Abra, with the support of the Mining Business School of the Universidad Católica del Norte held a two day archeology workshop for the indigenous communities of Alto Loa to demonstrate technical, theoretical and practical tools that can help in protecting help them protect their cultural and ancestral heritage. (bottom) Indigenous Kamoro fishermen, who traditionally harvest and subsequently sell mangrove crabs, receive PTFI sponsored training on modern aquaculture techniques whereby wild caught crabs receive supplemental feeding. When brought to market, the increased protein content of the crabs results in higher economic value for the fishermen.
It is our policy to comply with host country laws regarding land and customary rights, from exploration to closure. We maintain formal grievance systems at all major operations to ensure we document and respond appropriately to issues raised by community members. In situations where community members report a claim or grievance regarding land or customary rights, we work with local authorities to investigate the claim and reach an agreement within the existing legal framework of the host government.
Community grievances are normally received first by Community Liaison Officers (CLOs). CLOs report the grievance to the site Community Grievance Officer, who will relay the grievance to the relevant departments. The CLOs often help to investigate grievances and meet with the community regarding resolutions. For grievances with potential high community impacts, company management is involved and the appropriate government authorities are informed as needed.
Indonesia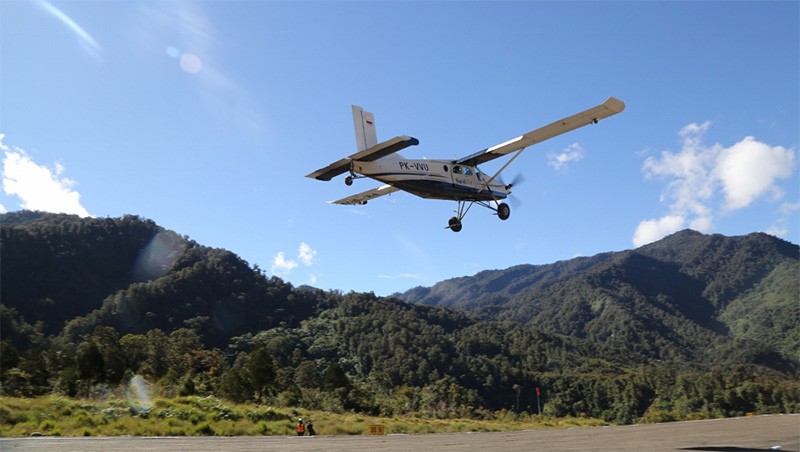 The PTFI project area is located where the indigenous peoples of Papua hold customary land rights. Specifically, the Amungme in the highlands and the Kamoro in the coastal lowlands are considered traditional landowners of the area, along with the Dani, Damal, Moni, Mee, and Nduga. All of the land being used by PTFI has been legally and formally released for use by the company through a Contract of Work with the Government of Indonesia.
PTFI's "January Agreement" of 1974 with the Amungme was the first recognition in Indonesia of hak ulayat, or the right of traditional people to land used for hunting and gathering. Subsequent to that agreement, the Government of Indonesia formally recognized the right to compensation for hak ulayat (land rights). Compensation in the form of recognition (rekognisi) is paid to communities for a release of hak ulayat, as hak ulayat is a communal property right. Such payments are made in the form of mutually agreed projects or programs benefiting the community. PTFI has paid recognition over the years through programs mutually agreed by consultation and guided by the laws of the Government of Indonesia.
In the highlands, the Amungme people's hak ulayat is recognized by PTFI through a memorandum of understanding (MOU) signed in 2000 for the implementation of the Tiga Desa (Three Villages) Program in the villages of Waa Banti, Aroanop, and Tsinga. Under the MOU, PTFI has committed to constructing housing and public facilities such as bridges, airstrips, roads, churches, sewage systems, and markets. Certain infrastructure development commitments under the MOU remain in progress.
In 1997, PTFI signed a MOU for the implementation of the Kamoro Village Recognition Program in Nayaro, Koperapoka, Nawaripi Baru, Ayuka and Tipuka to recognize the Kamoro's hak ulayat in the lowlands area and coastal zone where PTFI has developed the tailings deposition area, cargo dock facilities, port, and electrical transmission line corridor. Under the program, PTFI constructed over 400 houses as well as roads, bridges, churches, schools, clinics, government buildings, clean water facilities, power installations, and drainage systems. PTFI fulfilled its commitments under the MOU in 2009 and the infrastructure was handed over to the government, local churches and the community. Nevertheless, the company continues to support these five villages through its "post-recognition" program.
In addition, land rights trust funds for the Amungme and Kamoro tribes were created in 2001 to provide voluntary special recognition for the holders of the hak ulayat. The company has contributed approximately $56 million to these funds through 2017. These agreements were formalized via a MOU, and stemmed from the creation of the Forum MOU 2000, which is a stakeholder body focusing on socio-economic resources, human rights, land rights and environmental issues. The forum consists of representatives of the Amungme and Kamoro tribal councils and PTFI.
In 2017, PTFI recorded nine formal land rights grievances from members of the indigenous Papuan community, including claims over land use and compensation requested for past land use agreements. PTFI receives and processes community grievances through its Community Grievance Management System. In response to land rights grievances, PTFI coordinates with local authorities to investigate the claim and works to reach an agreement within the existing legal framework. The 2014 land rights mapping study conducted by Cendrawasih University continues to assist the Amungme traditional council and PTFI in mediating conflicts over land rights claims in the highland area. In 2017, the Amungme traditional council organized a series of socialization meetings on the results of the land rights study with Amungme tribal leaders. PTFI also organized a series of socialization meetings on communal rights and positive law related to land use targeting community members residing around project areas in the lowlands.
Resettlement
We are committed to respecting the human rights of community members and, when unavoidable, conducting community resettlement activities in alignment with international best practice. This commitment is reflected in our Community Policy and Human Rights Policy. We did not have any resettlement activities in 2017.
PHOTO DESCRIPTION: In the highlands, the Amungme people's land rights are recognized through an MoU for the implementation of the Tiga Desa (Three Villages) Program. The new airstrip in the remote village of Aroanop, is the second airstrip built by PTFI in the highlands and it improves community accessibility to services and economic opportunities in the Mimika Region.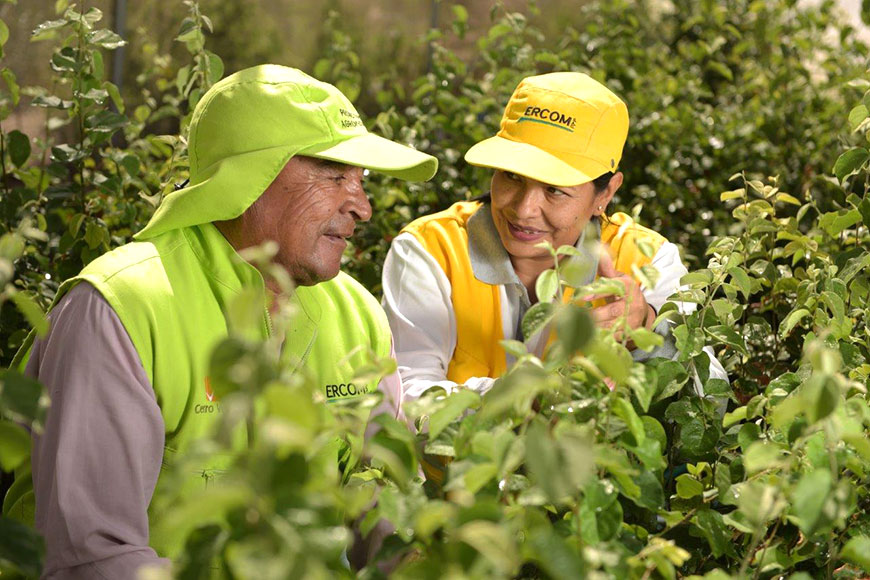 Freeport-McMoRan's community investment strategy addresses high-priority needs and facilitates local capacity building with the goal of enabling community sustainability post-closure. In partnership with communities and local governments, many of our social investment programs align with and advance the Sustainable Development Goals (SDGs) targets or help mitigate impediments to their realization.
In addition to direct community investment from operations and the Freeport-McMoRan Foundation, we have established community trust funds or social funds in the U.S., Chile and Indonesia. In the U.S., this includes both Community Investment Funds for communities near our operations and a Native American Partnership Fund for the tribal communities with whom we partner. These funds are typically managed by community members who determine the allocation of resources to programs that strengthen the foundational elements of sustainable communities, including education, health, economic development and the environment.
In North America and South America, we have maintained investments in local capacity building through training for local leaders and technical assistance in developing and planning projects. At operating communities in the U.S., we further progressed "Leadership for Sustainable Communities," an initiative aimed to guide civic leaders through a process to enhance a community's economic and social resilience, especially for after our operations cease. The first phase of the program, which concluded in 2017, provided training for more than 100 current and future leaders and resulted in nine new projects directly aligned with local sustainability objectives.
During 2017, we maintained our commitment to improving science, technology, engineering and mathematics (STEM) education opportunities. We are currently in the final year of a three-year professional development initiative for elementary and middle school math teachers in rural school districts. The program is designed to increase teacher content knowledge and confidence in teaching math to improve students' ability to master core mathematical concepts by the eighth grade – a key predictor of longer-term educational success and the pursuit of higher learning and jobs in STEM fields. Early results indicate increasing student math performance and preparedness. Through our STEM Innovation Grants and Mini Grants for Education we partnered with local schools and teachers to invest more than $138,000 in projects that enriched STEM learning and enhanced classroom experiences. With an ultimate focus on the workforce pipeline, we further invested in higher education programs for skilled trades, as well as four-year degree programs related to our business needs. We also contributed to collaborations, such as 100Kin10, that seek to address critical system change that will increase the quality of education required to drive innovation and prosperity for the US economy.
We have also advanced our investments in women's economic empowerment programs, including "DreamBuilder: The Women's Business Creator," an online entrepreneurship skills training program that has now reached 30,000 women in Chile, Peru, the U.S. and more than 60 other countries. As of 2018, via our partnership with Thunderbird School of Global Management and a network of 82 dedicated partners, we were able to achieve a graduation rate of 11 percent, outpacing the online learning industry average of 4 percent for open for open enrollment courses. Evaluation of graduates a year or more after program completion indicated that 93 percent increased business sales and 46 percent hired additional employees. We have engaged with Arizona State University's Seidman Institute to conduct evaluation and a three-year longitudinal study to determine the program's impact on women, their families and the new revenue generated for community-level development. This program is another example of how we are collaborating to advance the SDGs, particularly SDG 4 (Quality Education), SDG 5 (Gender Equality) and SDG 8 (Decent Work and Economic Growth).
As part of a "Girls, Women & the Global Goals" coalition of multi-sectoral partners convened by the NGOs No Ceilings, Vital Voices, and WEConnect International, we committed to invest $5 million to promote women's economic empowerment and address violence against women in Chile, Peru and Indonesia by 2021. The coalition is working collectively to advance SDG 5, particularly focused on promoting women's economic participation, addressing violence against girls and women, and advancing women's leadership in the private and public sectors. As part of this coalition, in 2017, we embarked upon a new partnership with Vital Voices to understand what women leaders need in order to develop both their leadership and technical capacity. Based on research and findings, we aim to support the implementation of a year-long women's leadership fellowship program in 2018 to develop the capacity of women leaders through a multi-disciplinary approach. Participants will receive personal leadership development tools as well as online and in-person training to enhance their knowledge.
In Indonesia, our PTFI operation has committed to provide one percent of its annual revenue for the development of the indigenous Papuan community through the Freeport Partnership Fund for Community Development. PTFI's contributions to the Partnership Fund were approximately $44 million in 2017 and over $735 million since its inception in 1996. The Amungme and Kamoro Community Development Foundation (LPMAK) is the Papuan community organization that oversees disbursement of the program funds. In 2016, PTFI and LPMAK signed an agreement extending the funding arrangement between the two organizations until December 2018. The agreement also outlines how the two organizations will strengthen the management and positive impact of the Partnership Fund.
PHOTO DESCRIPTION: Cerro Verde supports agricultural development for nearly 1,000 farmers in five districts benefiting from innovative training with participants increasing their cost effectiveness of the crops and lowering production expenses.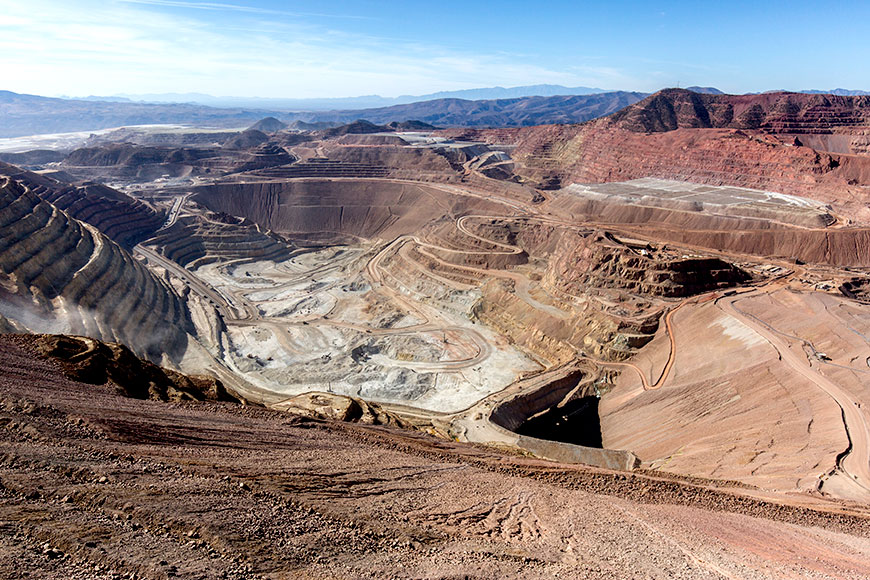 | | |
| --- | --- |
| Note: | These amounts were derived primarily from Freeport-McMoRan's publicly reported segment data, including amounts for oil and gas operations. For disclosure of Freeport-McMoRan's segment data in accordance with generally accepted accounting principles (GAAP), see the Freeport-McMoRan's 2017 Form 10-K, pages 167 – 171. |
| a. | Includes parent company results. |
| b. | Excludes employee payroll taxes, dividends, property taxes and certain other taxes, which are included in payments to suppliers and dividends. A reconciliation to the 2017 Cash Payments to Governments schedule can be found here. |
| c. | Includes costs for capital projects, which include additional payments to suppliers, employee wages and benefits, payments to providers of capital and payments to governments, not included in the table above. |
Local Suppliers Our operations provide significant direct and indirect economic impacts when we purchase supplies and services in local economies. When we purchase locally, we facilitate community development and capacity building in line with our Community Policy and programs.
PHOTO DESCRIPTION: Morenci Mine in Arizona
Malaria, HIV/AIDS and tuberculosis (TB) are serious infectious diseases impacting communities near our operations in Indonesia including members of our workforce. In coordination with local governments and NGOs, we dedicate significant resources to helping communities and governments reduce public health risks.
Indonesia
The most common diseases affecting PTFI employees, their dependents, and the local community around PTFI's project area are malaria, HIV/AIDS, and tuberculosis (TB). In recent years, non-communicable diseases, principally cardiovascular diseases, diabetes, obesity, cancers, and chronic respiratory diseases, have also become an emerging threat to the local community.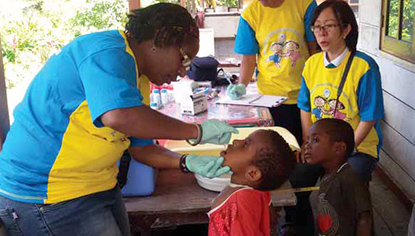 The PTFI Community Health Development department, assisted by the company's medical services provider, International SOS, implements programs for education, prevention, counseling, diagnosis and treatment of diseases within and around the project area. This includes a comprehensive public health program addressing HIV/AIDS, TB, malaria, mother and child health, and clean water.
In addition to the $7.3 million invested in community public health programs by PTFI in 2017, the Amungme and Kamoro Community Development Organization (LPMAK), funded by PTFI, directly contributed $13.7 million to community health care programs, both within the PTFI project area and areas outside. This included the operation of community hospitals in Timika, in the lowlands, and Waa Banti villages in the highlands.
Together, PTFI and LPMAK's community health care programs support our commitment to the Sustainable Development Goals (SDGs), particularly SDG 3 on ensuring healthy lives and promoting wellbeing for all. Many of the programs also with SDG 17, partnerships for the goals.
Papua Province, including Mimika Regency where PTFI operates, has the highest malaria prevalence rates in Indonesia. In virtually all of the local communities near our operations, malaria infection is the single greatest cause of morbidity and hospitalization. Coping with rapid population development growth is one of the biggest challenges for managing malaria reduction in Papua. Given the significant health risk to both PTFI employees and surrounding local communities, PTFI implements an integrated malaria control program.
An integrated approach on control of malaria transmission focused specifically in urbanized areas of Timika is critical to the success of malaria reduction. In 2013, in collaboration with LPMAK and the local government, PTFI established the Mimika Malaria Center under which the Timika Malaria Control Program (TMCP) operates. The TMCP coordinates all malaria prevention activities such as indoor residual spraying of insecticides in homes and bed net distribution among PTFI employees, families and local communities under coverage. The TMCP has resulted in significant improvements in terms of coverage, coordination, as well as surveillance and reporting of malaria data. The coverage of the residential spraying program has increased as a result of the TMCP expanding beyond the original coverage area. In 2017, approximately 36,500 houses were sprayed, a 22 percent increase over 2016.
In 2017, approximately 6,600 community malaria cases were detected and treated at the three PTFI-supported community primary health clinics, a decrease from 2016 when the first increase was reported since the launch of the TCMP. The number of malaria cases detected by local government funded Primary Health Care centers remains higher. A number of factors may contribute, such as large-scale construction works in Timika and high rainfall resulting in increased standing water. In response, malaria health promotion events were organized to raise awareness on transmission, prevention and treatment measures, reaching over 106,700 people in 2017. As multi-drug resistance in malaria parasites is a significant challenge in Papua, all detected malaria cases are treated with effective artemisinin combination drugs.
The HIV/AIDS epidemic in Papua is predominately characterized by heterosexual transmission, especially impacting the indigenous Papuan population. PTFI implements a number of HIV/AIDS prevention, outreach, and treatment programs for employees and community members in collaboration with the local government health services. In 2017, PTFI conducted HIV/AIDS education and outreach activities reaching over 8,100 community members and 9,100 PTFI employees.
PTFI has also increased HIV/AIDS Voluntary Counseling and Testing (VCT) services for the workforce by offering VCT to anyone receiving a checkup unless they opt-out. In 2017, over 19,500 workforce members participated in VCT from, which 49 new cases of HIV infections were detected. Due to efforts to increase VCT uptake, PTFI is diagnosing HIV cases at an early stage, before AIDS-related complications arise. Antiretroviral therapy is provided free-of-charge by the Indonesian government to HIV positive cases among PTFI's workforce as well as among community members. Early diagnosis not only provides individuals an opportunity to receive proper treatment that leads to a healthy life, but also helps prevent transmission of HIV to others.
PTFI also provides confidential HIV/AIDS VCT services for community members at all three PTFI-supported community clinics, as well as at the Sexual Health and HIV Clinic in Timika that is operated by PTFI in partnership with the local government and LPMAK. In 2017, PTFI provided VCT to over 1,900 individuals from the community.
According to the World Health Organization (WHO), Indonesia has the second largest number of TB cases in the world. PTFI implements a comprehensive TB program for both its employees and surrounding communities. In 2017, PTFI continued its intensified TB outreach efforts in response to the high prevalence rates in the Mimika region. The company organized one-on-one and group sessions with over 1,100 community members. Through active case detection, PTFI staff also reached out to approximately 500 individuals who were in close contact with TB patients in the community, providing them with testing and TB education information. TB outreach events, such as World TB Day, reached approximately 3,080 community members and over 9,100 PTFI employees.
The PTFI TB Clinic located in Timika, operated in collaboration with the local government and LPMAK, follows the WHO recommended Directly Observed Treatment Short-course (DOTs) approach for active case detection and treatment of new TB cases. Among 1,220 people tested for TB in 2017, 91 new TB cases were detected in the community, and 64 new TB cases were detected in the PTFI workforce.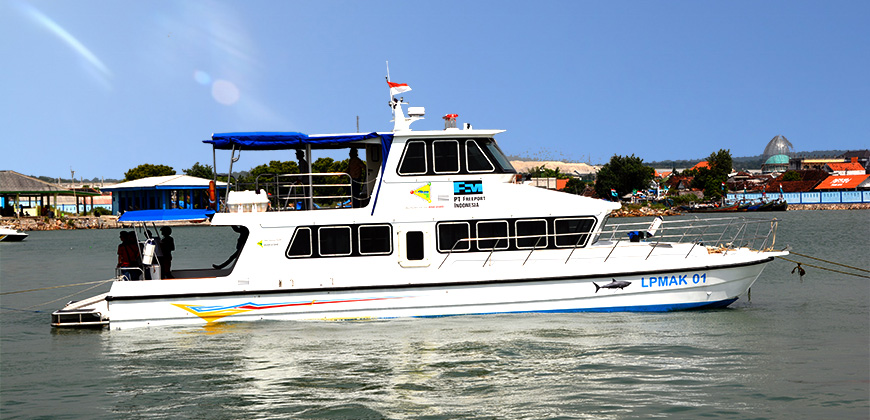 ​
Since 2016, LPMAK has financed a floating medical clinic program to provide remote coastal communities with quality basic health services. The villages served by the Floating Clinic are located east of the project area and are only accessible by river. The Floating Clinic program enhances the level of care provided by the local government funded primary health care centers by providing more complete diagnostic equipment and drug/non-drug services to assess and treat patients. The Floating Clinic is equipped with a patient treatment room, a minor operation room and several other health-supporting facilities. Services provided through the Clinic complement those of the health care centers and other locally based health organizations. Since 2016, the Floating Clinic has provided medical services and guidance to over 19,860 people in four districts. In 2017, 7,000 people received medical assistance and 5,300 received general medical treatment.
LPMAK's contribution to community health care programs also included an investment of approximately $1.5 million towards a "Healthy Villages Program." This program covers 20 villages in both the highlands and the lowlands. It focuses on mother and child health, TB, HIV/AIDS, malaria, sanitation and hygiene, and eye health. Furthermore in 2017, LPMAK conducted a review and organizational restructure to improve the efficiency of its community hospital, Rumah Sakit Masyarakat Mimika (RSMM), located in Timika. This included signing a contractual agreement to align future operational budgets with Indonesia's national health insurance scheme and hospital unit cost tariffs, as well as initiating the upgrading of RSMM's information system and constructing a new referral clinic to support these changes.
PHOTO DESCRIPTIONS: (top) Child health programs reach remote areas from highlands to lowlands around PTFI area of operations. (bottom) The floating clinic, equipped with three beds, examination and trauma rooms, and a mini laboratory and pharmacy, is one of PTFI commitments to improve the health sector along the coast. By enabling communities to have scheduled visits and access to basic comprehensive and affordable health services, the Floating Clinic was able to serve approximately 6,200 people from four districts in coastal areas of the Mimika Regency in 2017.
Artisanal and small-scale miners, many of whom operate illegally, have limited equipment and expertise at operating in hazardous conditions and can create social and environmental impacts, as well as placing their own health and safety at risk. We recognize that no single solution will entirely address this issue as long as there is cultural esteem associated with artisanal mining, along with unemployment, poverty and buyers for illegal products. However, we believe that a multi-pronged approach including security risk management, government cooperation, stakeholder engagement and socioeconomic development for alternative livelihoods is essential.
Indonesia
PTFI uses controlled riverine tailings management to transport tailings and other sediments to a designated area in the lowlands area and coastal zone, called the Modified Deposition Area (ModADA). Approximately 7,000 illegal artisanal miners pan for gold in the Otomona River system, which is downstream of the mill within the project area. The majority of artisanal miners are men, but women are also involved in panning activities. The artisanal miners in the highland area mostly come from the various mountain tribes of Papua. The artisanal miners in the lowland area closest to Timika are approximately 70 percent non-indigenous Papuan from various regions of Indonesia, and 30 percent indigenous Papuan.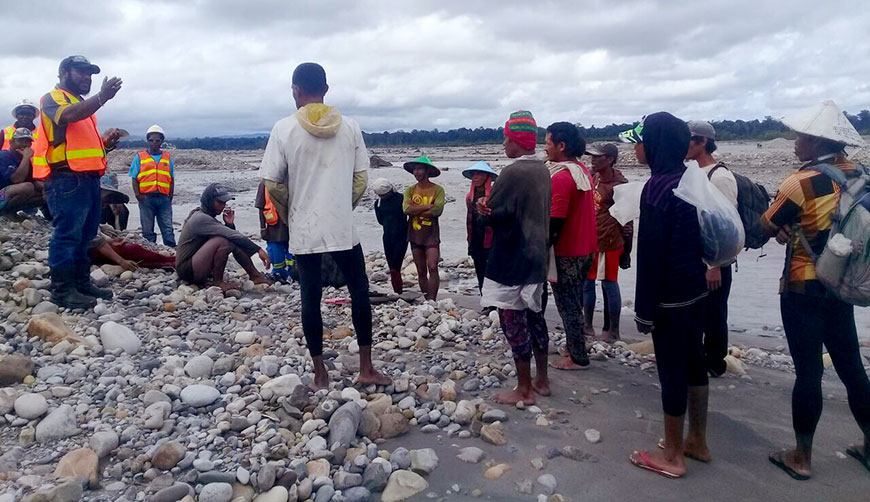 PTFI's community, security, tailings and river management, environmental, and government relations teams coordinate with local government and host-government security to manage the safety, security, environmental, and economic risks of artisanal mining, both to artisanal miners and to PTFI's operations.
Several circumstances in 2017 directly affected artisanal miners. The level of business uncertainty for PTFI increased significantly in 2017 with the implementation of new regulations under the mining law, which affected the company's ability to export its products. As a result, the company was obliged to take necessary steps to adapt to a fundamentally different business environment by reducing open-pit production, slowing underground development, and consequently, reducing milling rates. Variations in the milling process impact the recoverable gold for artisanal miners. Community Liaison Officers in the field therefore proactively socialized these operational changes with artisanal gold panners to help manage their expectations. As a result, a majority of panners from the highlands temporarily relocated to Timika or other areas. These panners returned to the highlands in late March when mining operations resumed.
In connection with these events, including security challenges in the highlands, PTFI noted an increase in the number of artisanal miners in the lowlands. This presented challenges with levee maintenance and other earthworks associated with managing the ModADA. PTFI's lowlands operations and community teams regularly coordinate to determine strategies for effective engagement with artisanal miners based on location and timing of operational plans. This coordination is important to help reduce the potential for pedestrian safety incidents. As part of this effort, PTFI contracted 35 former artisanal miners to work as pedestrian safety guards around the ModADA. They are responsible to inform artisanal miners about the movement of heavy equipment in the ModADA and to educate them about the need to keep a safe distance from the equipment. This coordination has also helped address potential conflicts associated with illegal settlements and the operational footprint needed for maintenance of the lowland system.
There is a risk of increased gold panning activity in the short term due to higher gold grades at the bottom of the Grasberg open pit, followed by a period of lower gold grades with the transition to solely underground production. PTFI is working to socialize this with the panning community, regional government and other relevant stakeholders.
The potential use of mercury by illegal gold panners remains a concern. PTFI monitors regularly for mercury use via routine environmental monitoring programs, and mercury has not been detected above natural background levels in the estuary ecosystem. PTFI also maintains a continuous air mercury monitoring system in the town of Timika. Since 2010, mercury continues to be detected at elevated levels in parts of the town where gold shops are present. PTFI educates the proprietors of the local gold shops of the environmental and health risks of using mercury. Due to these monitoring systems and educational outreach, PTFI believes the risk of mercury use in the river system has been reduced. Community Liaison Officers are routinely in the field to socialize the health and safety risks of artisanal gold panning.
PHOTO DESCRIPTION: PTFI Community Liaison Officers routinely socialize the health and safety risks of artisanal gold panning within the company's project area.